Labor Day Parade marches Sept. 2 - Labor Day 125th Anniversary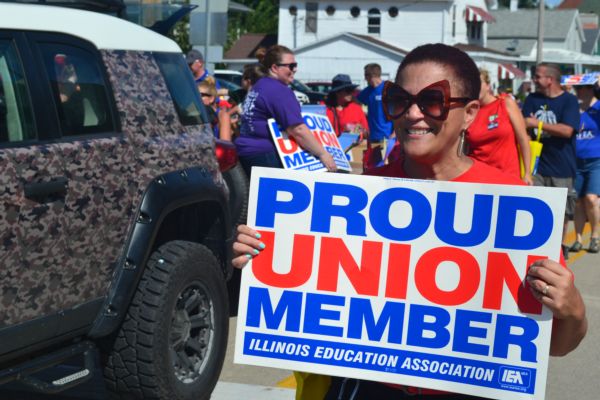 Union members from various trades march in the parade, displaying their community spirit.
Marking Labor Day's 125th anniversary as a federal holiday, Bloomington's Labor Day Parade will march at 10 a.m. on Monday, September 2.
Attached is a registration form for those wishing to join the parade.
The parade features the Illinois State University Big Red Marching Machine, local union marchers, high school bands, community groups and local businesses.
The parade begins at Front and Lee Street an 10 a.m., proceeding south on Lee Street to West Wood Street, and then west on Wood Street to Miller Park.
Download:

2019 LaborDayParadeRegistrationForm 15 & 30.pdf